Muslim Council of Montreal expresses disappointment over McGill University's decision to close Muslim prayer room
June 3, 2005
Montreal (MCM) The Muslim Council of Montreal expressed its disappointment today over McGill University's recent decision to take away the full time prayer space to McGill Muslim students.
The university has about 2,700 Muslim students, faculty and staff, and the prayer room was used by close to 200 on daily basis.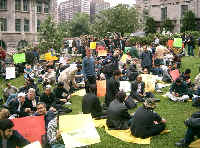 "For Muslims prayer in Congregation is a fundamental pillar of Islam and must be performed within a fixed time period five times a day," said MCM President Salam Elmenyawi.
"Without this designated prayer space this will create an undue hardship on praying Muslim students and will make it difficult for them to pray in congregation," he further stated.
"It is not acceptable to ask the students to pray in hallways and empty classrooms where they will not feel secure," he said.
Elmenyawi further stated that the impression that McGill University is giving with this decision is that observant Muslim are no longer seem to be welcome on campus.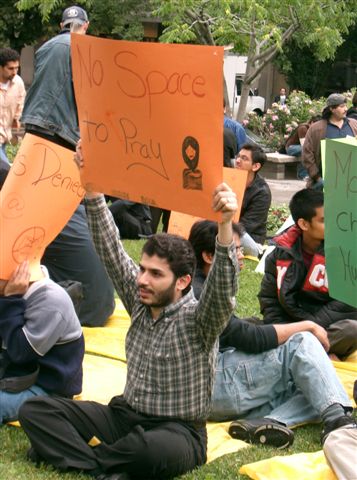 He also chastised the way in which the whole affair was handled by the University which refused to listen to any kind of compromise. In addition, he was critical of how just after midnight Tuesday, security guards abruptly entered the Muslim prayer room, asked those inside to leave, and changed the locks on the doors.
"This action was very callous and lacked any kind of sensitivity," Elmenyawi stated.
Elmenyawi also praised the McGill Students' Society regarding its efforts to help the Muslim Students' Association find a suitable prayer space and its generous offer of providing the Muslim students prayer space in classrooms in its building this summer. However, McGill University refused to accommodate this offer.
"McGill's actions has damaged its relations with the Muslim community and has tarnished its reputation of a world class university which is accommodating to many different groups," he said.